A Technology Born Out Of The Space Race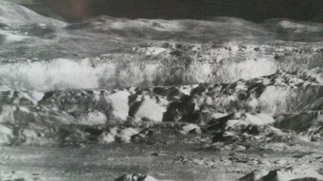 The three founders of Image Graphics, Inc were originally employed at CBS Laboratories in Stamford CT.  CBS Laboratories was responsible for many innovative 

From 1959 to 1974, Patrick Grosso was employed as a Branch Manager and Project Manager by CBS Laboratories for the development of electron beam and cathode ray tube film recording systems.  He participated and directed a number of projects of national interest such as the ERTS/LANDSAT Electron Beam Recorder Systems used in the U.S.A. and Brazil for recording satellite imagery and the Lunar Orbiter CRT Phototransmission System used to photograph and map the surface of the moon before the Apollo landing.
Andrew Tarnowski was a Branch Manager in the Applied Physics Department and had overall responsibility for all work in advanced electron beam film recording technology.  He was active in the development of numerous recorders such as those used to record from the Earth Resources Technology Satellite (ERTS), LANDSAT, CBS EVR system, computer micrographics, computer processed data and video recording applications.  Mr Tarnowsli.
John Patrick Whitley  was Director of Government Marketing for CBS Laboratories.  A distinguished Veteran Pilot of World War II,  Pat Whitley positioned CBS Laboratories to win Government Business.  
CBS Laboratories 1965-1967 development and manufacture of the Line Scan Cathode Ray Tube scanner used in NASA's Lunar Orbiter Photo Transmission System to scan, transmit photograph and map the surface of the moon for the Apollo landings and moon exploration – Five lunar orbiter missions.

CBS Laboratories 1966-1967 development of the Graphotron, very high resolution (10,000 pixels), cathode ray tube for the Graphics Arts Quality Film Recorder used in the two Linotron 1010 Photocomposition Systems, installed at the U.S. Government Printing Office, in Washington, D.C.  The Linotron 1010 was the first and fastest photocomposition electronic type setter of its day.
CBS Laboratories 1970- 1973 development of high resolution of 70 mm and 5 inch Electron Beam Film Recorders for the NASA and Brazil ERTS/Lansat Satellite Imaging Programs for the study of the earth's natural resources in the USA and South America.  These were the first film recorders developed for the LANDSAT Data Processing Centers.

CBS Laboratories 1973-1974 development of a 5 inch Cartographic Electron Beam Film Recorders for plotting topographic maps for the Electronic Topographic Laboratories, Fort Belvoir, VA.
Image Graphics Is Formed
Image Graphics, Inc. was established in 1974 on the basis that electron beam technology could be utilized to produce the ultra high speed, high resolution graphics, text and imagery required by government and industry, 

The validity of this concept was proven in 1976 when Image Graphics delivered to the U.S. Army Engineering Topographical Laboratory (USAETL) the first Cartographic Electron Beam Recording System. That was the beginning of strong relationships with government agencies.   A relationship that continues to present day;  41 years later.
"Image Graphics is a small company that does big things…"  Patrick Grosso, CEO of Image Graphics 1974 – 2007
Image Graphics, Inc. 1974-1975 development of a Cartographic Electron Beam Film Recorder for Electronic Topographic Laboratories, Fort Belvoir, VA for plotting topographic maps on 5 x 8 inch film and radar image for missile guidance systems on 35 mm film.

1974-1985 Image graphics and Texas Instruments joined forces to solve a growing problem in geophysical exploration: the increasing number of geophysical displays required to perform an analysis.

The solution was created by integrating Image Graphics Electron Beam Recorder with the TIADD (Texas Instruments Automated Data Display) system. The system, named TIADD IV, takes advantage of the Electron Beam Recorder's ability to accept data directly from the TIADD display generator and expose film extremely fast in a vector plotting mode. 

The TIADD IV EBR system was at least 10 times faster than other geophysical recording systems and provides markedly better resolution and higher contrast. The 5-inch archival film produced by the EBR reduces storage space and permits roll film efficiency in producing large-scale (40″X80″) precision displays which may be butted together to produce an extremely long length.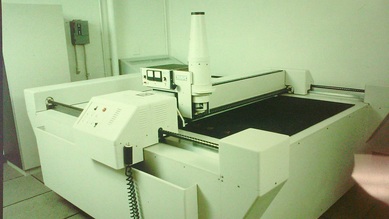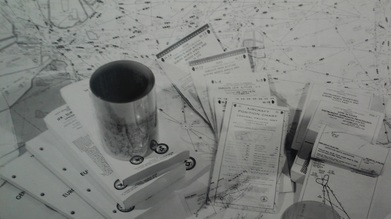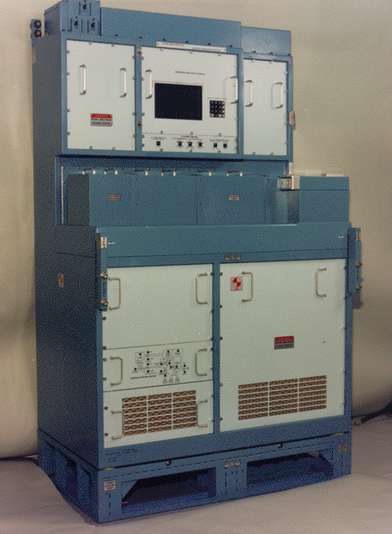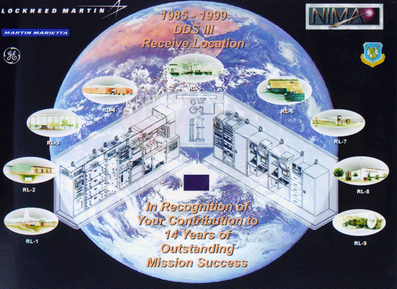 The final output may be in black and white or in separations for processing into color films used in multicolor presentations. The improved displays are more economical to produce (reducing both capital and operating costs) and allow more accurate interpretation of the seismic data. 
Image Graphics, Inc. 1976-1979 development and manufacture of five large format (42 X inch) Flatbed Cathode Ray Tube Photocomposition Systems for the Defense Mapping Agency (Hydrographic Center, Aerospace Center, and Topographic Center) for Harbor and waterways nautical charts, for aeronautical charts and aerospace documents, and for topographic maps; and the Central Intelligence Agency for daily publications, graphics and atlas collections.

Image Graphics, Inc. 1978-1988 development of three 5.5 x 8.5 inch Cartographic Electron Beam Recorders for the Defense Mapping Agency (Hydrographic Centers, Aerospace Center and Topographic Center) for harbor and waterways, nautical charts and topographic maps.

The safety of thousands of military pilots around the world requires documentation that is updated often, controlled carefully, and recorded accurately. For 10 years, the Defense Mapping Agency (DMA) used Cartographic Electron Beam Recording systems from Image Graphics for this important responsibility. 

The cartographic EBR systems allow the maximum time for revision and editing prior to printing. This EBR system reads data directly from the Automated Air Information Production System (AAIPS) and writes text and graphics onto film with an electron beam. This exposure technique is faster than any other plotting technique and it reduces preparation time for printing since the EBR film negative is used to expose a printing press plate. The short lead times between edit and printing allow much later last minute updates for revisions to AAIPS publications and aeronautical charts. 

In addition to speed, the high resolution characteristics of electron beam recording produce text and graphics of superior quality. The sharp line edge easily permits text and graphics to be recorded at reduced sizes for more efficient use of film. EBR systems also create color separation overlays using a patented registration punch system which is part of the film transport mechanism of the EBR. 

Speed, precision, and consistency make Electron Beam Recording systems valuable tools in applications where these characteristics are absolutely essential.

Image Graphics, Inc. 1982-1999 development and manufacture of Micrographics Electron Beam Film Recorders for recording 16, 35 and 105 mm archival microfilm for engineering drawings, digital preservation, land use records, vital records, rare books and manuscripts.

Image Graphics, Inc. 1982-2000 development, manufacture and technical support of 15 high resolutions, 5 inch format hard copy reconstruction units (Electron Beam Film Recorders) for military satellite imagery for the U.S. Air force Missile Command.  Introduction of PERM Film which yields a blue image directly, with no processing required.
Image Graphics 1982-2000  adapted its patented electron beam film recorder technology into a world class  HARD COPY RECONSTRUCTION UNIT  (HRU) for military satellite imagery applications. IDI was a prime contractor to the USAF Systems Command Defense Dissemination Program Office and NIMA and a subcontractor to Lockheed Martin for the development, manufacture, and support of the HRU over a 15 year period to support the Warfighter during the Cold War and beyond.  The HRUs were deployed to Military Central Command and Control Centers located around the world. The near real time high resolution images (27,200 X 35,400 pixels) recorded with the HRU on 5″ wide Processless Electronic Recording Media (Perm) and Silver Film were used for reconnaissance, image exploitation, cruise missile targeting, and mission planning for a number of military conflicts such as Grenada, Libya, Haiti, Desert Storm, Somalia and Bosnia.
From the Document "Record of Achievement (a/o 12 Mar 98)" published by the Defense Dissemination Program Office:
Hardcopy Imagery Recording Technology. DDS provided near real time, near original quality locally available film based imagery without the need for special couriers.   
Processless Electronic Recording Media (PERM). PERM increased volume and speed of access by analysts to critical imagery. PERM eliminated need for toxic chemicals and dark rooms usually associated with conventionally processed film-based images. With the advent of PERM, imagery was routinely placed on the light table faster at Receive Locations in the field than at the exploitation facilities in the Washington D.C. area.
Hardcopy Reconstruction Unit (HRU). The HRU was the first ever electronic beam recorder to achieve over 6000 dots per inch. The HRU wrote imagery on PERM as well as conventionally processed film. The HRU used 5 inch wide film instead of 9.5 inch film. The higher dot density and smaller media drastically reduced material consumption–saving cost and film storage space.
DDS III. DDPO fielded DDS III Receive Locations (RLs) as the first transportable Near Real Time/Near original Quality (NRT/NOQ) electronic digital imagery dissemination systems for the Army's V, VII, and XVIII Airborne Corps. Using new image compression, communications, and film technology, the DDPO dramatically improved the image throughput and timeliness of its image products. DDS III included the ability to transmit compressed imagery through military and commercial satellite and terrestrial dedicated lines. DDS III used highly specialized computer hardware to achieve an amazing processing throughput of 10.5 Megabits/second to both hardcopy and softcopy exploitation systems. DDS III also provided the ability to duplicate and enlarge PERM images onto normal processed film and print materials.
Image Graphics, Inc. 2000-2007 development of a Cinema Electron Beam Film Recorder for 35 mm motion pictures using the color separation process on silver film for preservation.
Image Graphics, Inc. 2000-2012 development and manufacture of the Micropublisher 6000 for micropublishing customers such as McGraw-Hill and DuPont for engineering drawings and technical documentation on 16,  35 and 105mm film formats use for construction, building applications, and disaster recovery. 
Image Graphics, Inc.  1996-2012 established the Image Graphics Conversion Center for scanning documents and recording the digital data on 16, 35 and 105 mm archival microfilm.  The Conversion Center has 70 resellers for its Digital to Film Conversion services in numerous application areas such as:  land use and vital records.  Circuit and Supreme Court documents, rare books and manuscripts for libraries and universities, engineering drawings for construction, power plants, roads and bridges, and transportation, micropublishing satellite and aerial imagery and disaster recovery.